Big 5
Year

2001

Medium

Poster

Features

Dimensions

25.5" by 39.75"
(64.77 cm by 100.97 cm)
In stock
About this Piece
About this Piece
One of LeRoy's first forays into art was creating posters for local merchants at a young age to advertise their store sales. Later, as an established artist, he often made posters to commemorate and promote special sporting and cultural events. Neiman's posters remain a tribute to his vibrant work and life.
Through his global travels, LeRoy encountered and became fascinated with the majestic, exotic animal kingdom. His most visited creatures, including big cats, elephants, and horses, reflect his joie de vivre and ferocious confidence. Many of these pieces were inspired by trips through the sweeping plains of Africa, where Neiman determined to record the safari as art.

This artwork is also available as a limited edition serigraph.
$12,000
Shop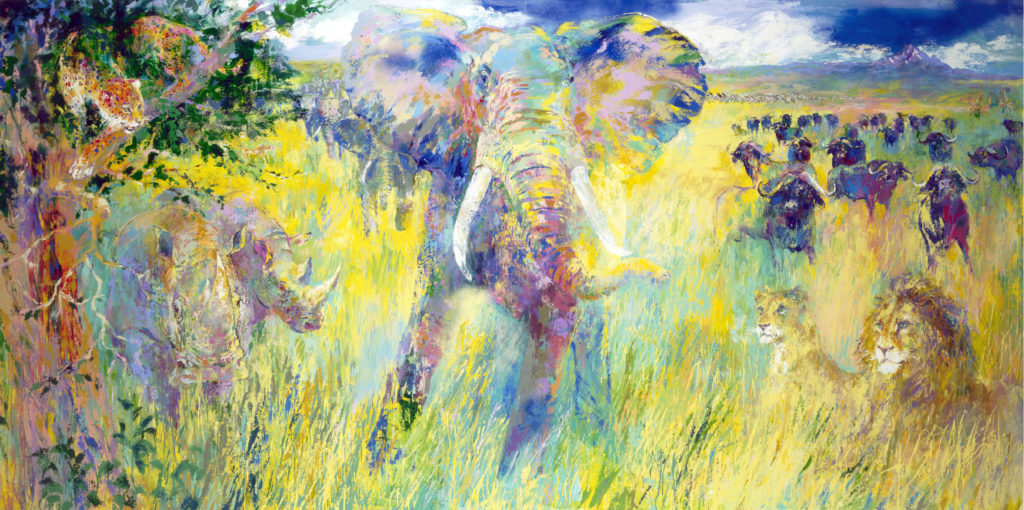 Big 5