Bistro Garden
Year

1987

Medium

Plate-Signed Poster Serigraph

Features

Dimensions

22" by 31"
(55.88 cm by 78.74 cm)
About this Piece
About this Piece
One of LeRoy's first forays into art was creating posters for local merchants at a young age to advertise their store sales. Later, as an established artist, he often made posters to commemorate and promote special sporting and cultural events. Neiman's posters remain a tribute to his vibrant work and life.
As part of his commissioned work, LeRoy was thrown into a more luxurious lifestyle in some of the finest restaurants in the world, which he admired and depicted with wide-eyed fasciation. During his culinary exploration, Neiman formed the belief that haute cuisine was not simply about the food but rather a type of theater. He sought to capture the various roles within this theater to comprise lively dining scenes.

This artwork is also available as a limited edition serigraph.
$14,000
Shop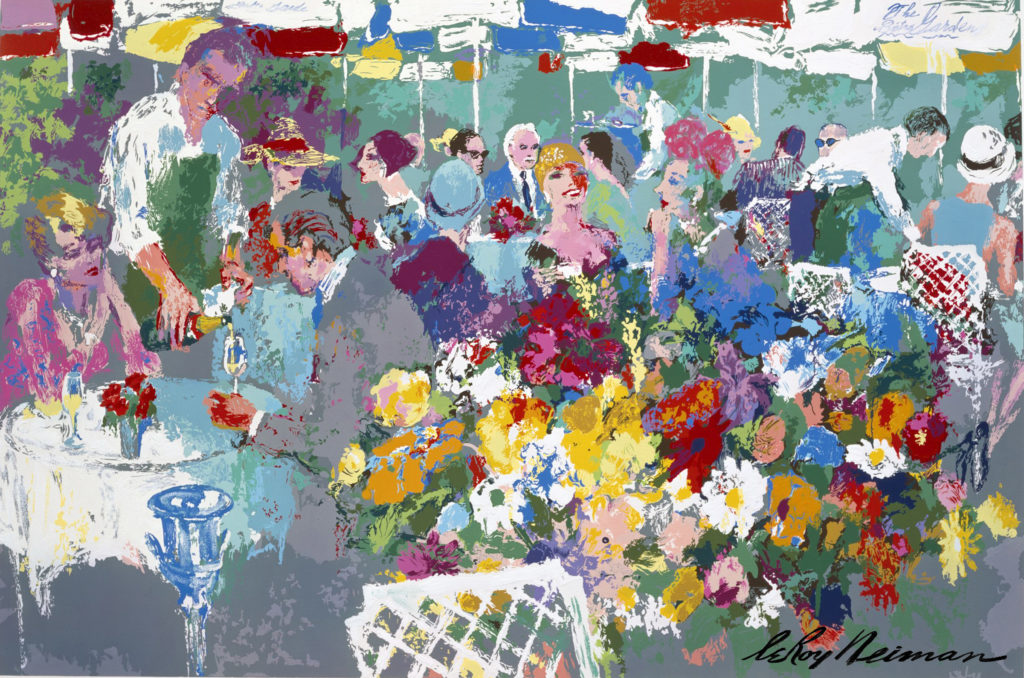 Bistro Garden