Brooklyn Bridge – Small
Year

1995

Medium

Poster

Features

Dimensions

14.5" by 25.75"
(36.83 cm by 65.41 cm)
In stock
About this Piece
About this Piece
One of LeRoy's first forays into art was creating posters for local merchants at a young age to advertise their store sales. Later, as an established artist, he often made posters to commemorate and promote special sporting and cultural events. Neiman's posters remain a tribute to his vibrant work and life.
After returning from abroad in 1963, LeRoy settled into a New York City studio, which would remain his home base and workplace for the next 50 years. He felt energized by the city, citing landmarks such as the Metropolitan Opera, Central Park, the NY Philharmonic, and the New York City Ballet as muses. Neiman always had a pad of paper in hand, sketching from the back of taxi cabs and people he met on the street.

This poster is also available in a larger size.
$50
Shop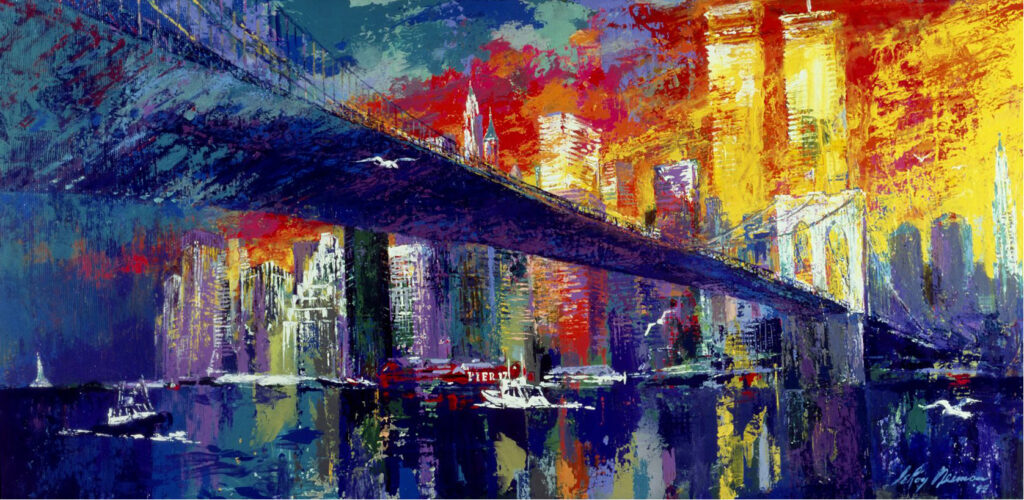 Brooklyn Bridge – Small