Portrait of a Leopard
Year

2001

Medium

Limited Edition Serigraph ?

Features

Dimensions

32" by 35.5"
(81.28 cm by 90.17 cm)
In stock
About this Piece
About this Piece
Printing, especially serigraphy, was LeRoy's most prolific medium. During his busiest time period, Neiman printed an average of six serigraphs per year. The works were printed in limited edition runs by hand in New York City at several print shops through the years, namely at BrandX. Serigraphs or silkscreens are created one color at a time and sometimes have up to 60 layers of color per print. The serigraphs are recognizable by the artist's signature primary color palette and expressionist style. Neiman also used printing techniques like monoprinting, etching, lithography.
Through his global travels, LeRoy encountered and became fascinated with the majestic, exotic animal kingdom. His most visited creatures, including big cats, elephants, and horses, reflect his joie de vivre and ferocious confidence. Many of these pieces were inspired by trips through the sweeping plains of Africa, where Neiman determined to record the safari as art.

This artwork is also available as a poster.
$50
Shop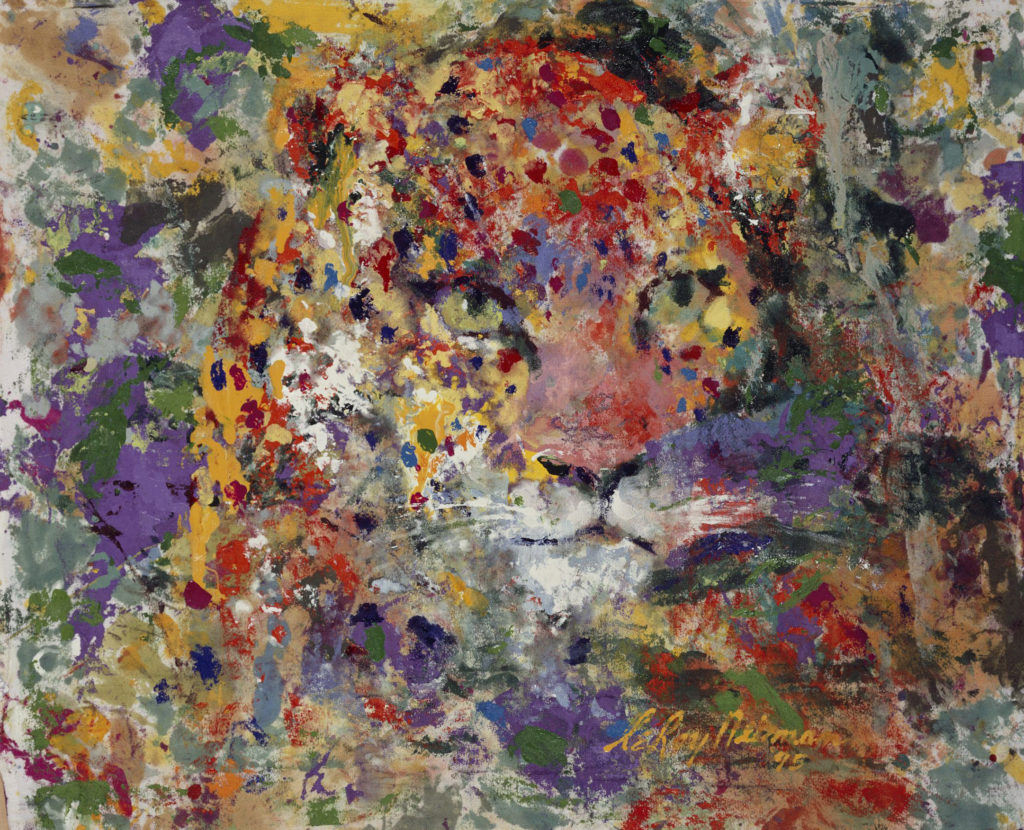 Portrait of a Leopard