Bistro Garden
Year

1987

Medium

Limited Edition Serigraph ?

Features

Dimensions

32" by 42"
(81.28 cm by 106.68 cm)
In stock
About this Piece
About this Piece
Printing, especially serigraphy, was LeRoy's most prolific medium. During his busiest time period, Neiman printed an average of six serigraphs per year. The works were printed in limited edition runs by hand in New York City at several print shops through the years, namely at BrandX. Serigraphs or silkscreens are created one color at a time and sometimes have up to 60 layers of color per print. The serigraphs are recognizable by the artist's signature primary color palette and expressionist style. Neiman also used printing techniques like monoprinting, etching, lithography.
As part of his commissioned work, LeRoy was thrown into a more luxurious lifestyle in some of the finest restaurants in the world, which he admired and depicted with wide-eyed fasciation. During his culinary exploration, Neiman formed the belief that haute cuisine was not simply about the food but rather a type of theater. He sought to capture the various roles within this theater to comprise lively dining scenes.

This artwork is also available as a plate-signed poster serigraph.
$290 – $440
Shop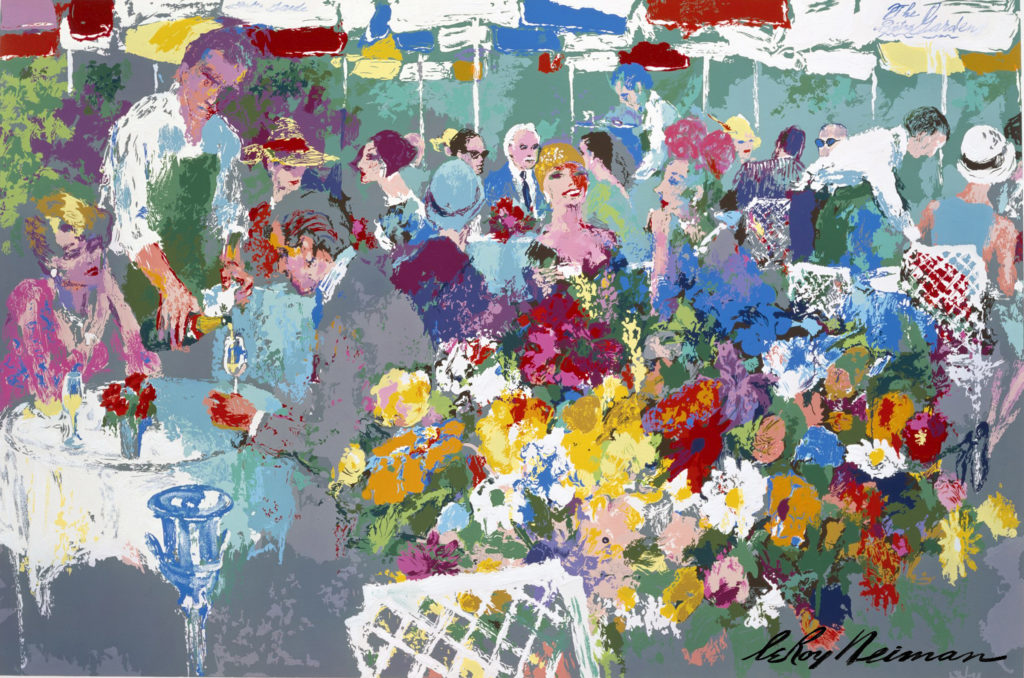 Bistro Garden