Metropolitan Opera
Year

1980

Medium

Limited Edition Serigraph ?

Features

Hand-Signed ?
Limited Edition ?

Dimensions

32.5" by 42.5"
(82.55 cm by 107.95 cm)
In stock
About this Piece
About this Piece
Printing, especially serigraphy, was LeRoy's most prolific medium. During his busiest time period, Neiman printed an average of six serigraphs per year. The works were printed in limited edition runs by hand in New York City at several print shops through the years, namely at BrandX. Serigraphs or silkscreens are created one color at a time and sometimes have up to 60 layers of color per print. The serigraphs are recognizable by the artist's signature primary color palette and expressionist style. Neiman also used printing techniques like monoprinting, etching, lithography.
After returning from abroad in 1963, LeRoy settled into a New York City studio, which would remain his home base and workplace for the next 50 years. He felt energized by the city, citing landmarks such as the Metropolitan Opera, Central Park, the NY Philharmonic, and the New York City Ballet as muses. Neiman always had a pad of paper in hand, sketching from the back of taxi cabs and people he met on the street.

This artwork is also available as a poster.
$48
Shop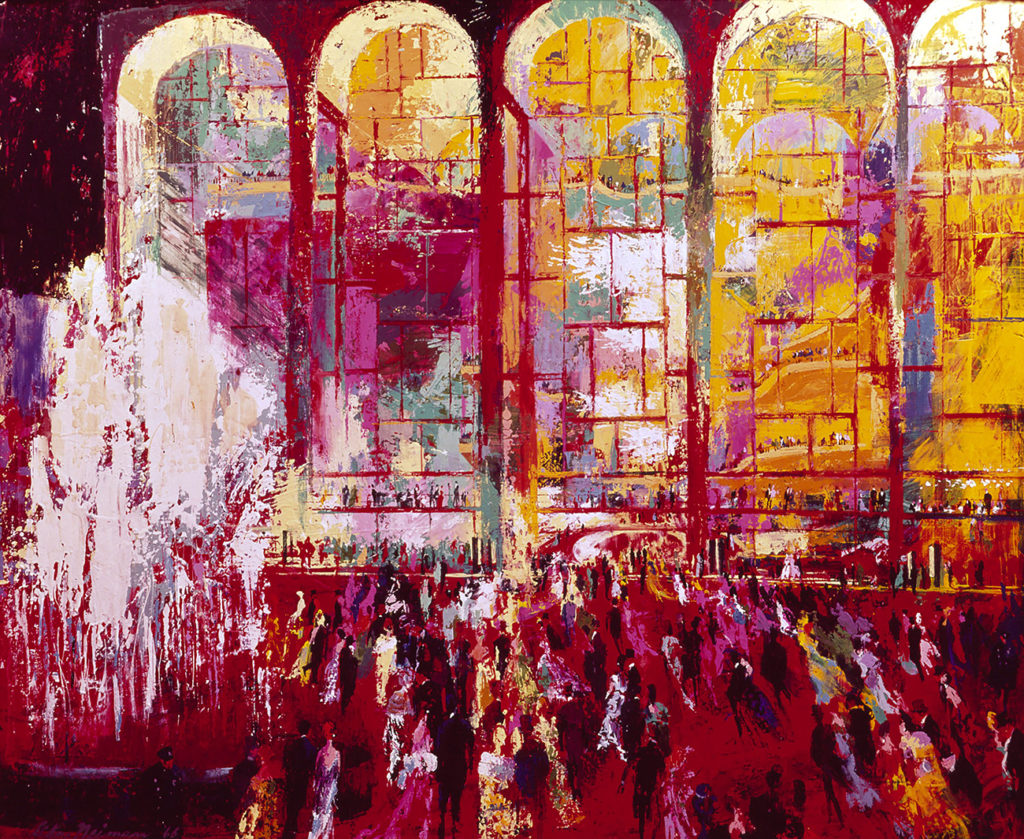 Metropolitan Opera